Netizens have dragged a lady who bullied singer Simi and her girl child Deja after she shared lovely photos of her on her birthday on social media.
The troll took to Twitter to react to the pictures of Deja during her one-year birthday celebration. She bullied the child insinuating that she's not beautiful enough yet her mother hid her face from the world.
Here's what she tweeted;
"LOL that is the child she was hiding her face all along? God abeg ooo"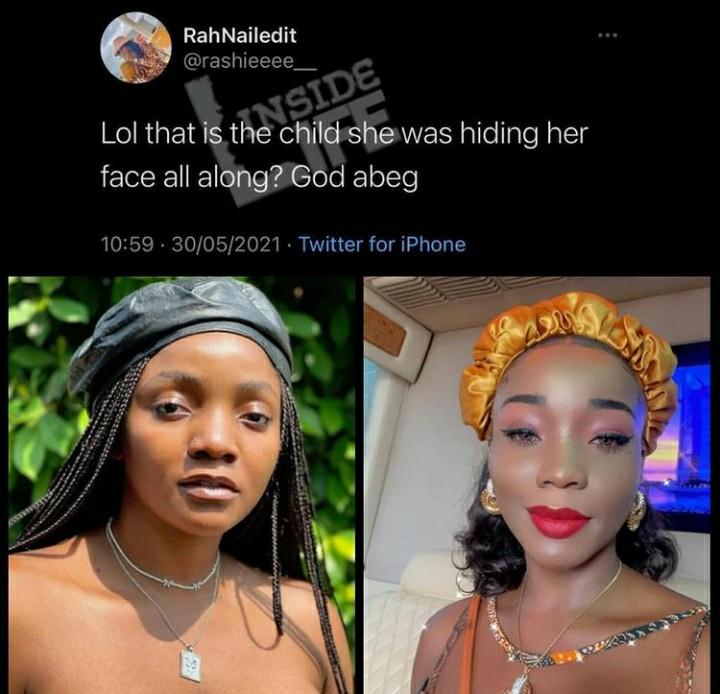 However, her tweet was spotted and fans of the singer had insulted her in return as they dig photos of her while some addressed her as a witch and a pyschopath.