There was mild drama today in Sapele, Delta State as some aggrieved women staged a protest over the extension of the lockdown in the state.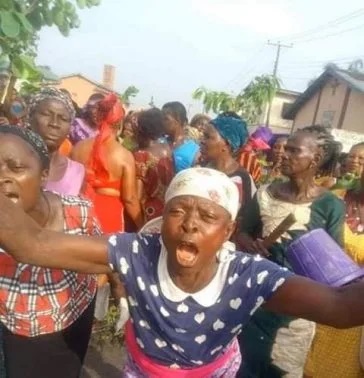 The state governor, Ifeanyi Okowa, on Tuesday April 14th, extended the lockdown in the state in an effort to contain the spread of the virus with the state already having three confirmed cases.
However, the protesters revealed they were suffering from hunger and complained about not having food to feed themselves or their family members. They asked the state government to lift the ban on movement of restriction for them to about their businesses so they can provide for their families.
This will be the best song you'd listen to today: Kayode – Sideguy – Click Here
See more photos of the protesting women below ;