Nigerians in China who were had traveled there for business purposes have alleged that they were mistreated and thrown out of their hotels over fears that they may bring Coronavirus back to the Asian Country.
Nigerians who travelled to China for business shared some clips online to show the way they were mistreated when they travelled there.
In the video, Chinese police are seen chasing the Nigerian businessmen from their hotel.
This will be the best song you'd listen to today: Kayode – Sideguy – Click Here
In another video, Nigerians were seen roaming on the streets, stranded. They revealed that they are not allowed to lodge into any other hotels and they have nowhere to go .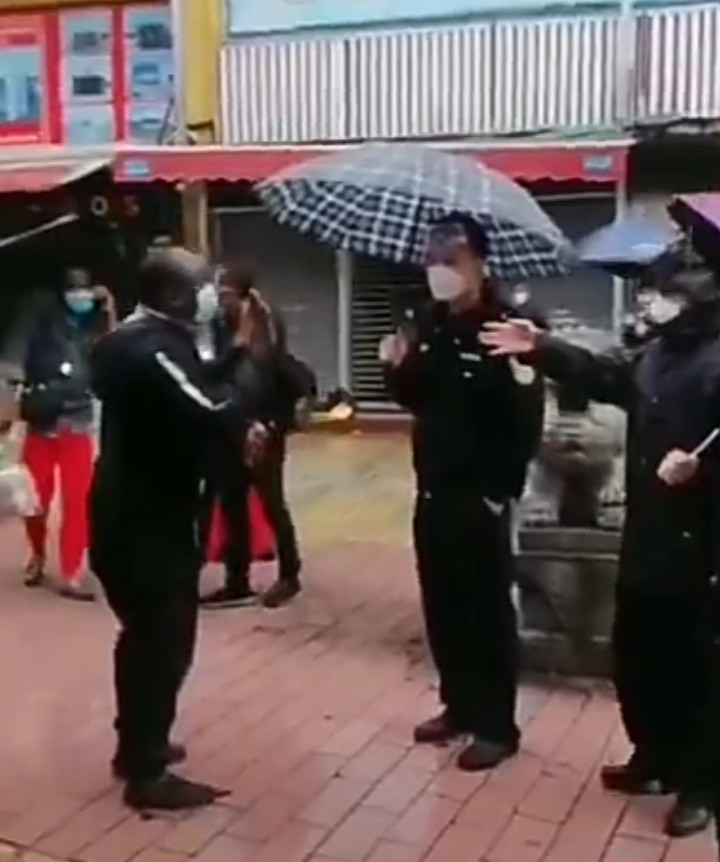 They claim that when they arrived in China, they were quarantined for 14 days and after the 14 days were up, they were sent out and have been prevented from booking any hotel.
See video below ;
Nigerians in China complaining bitterly

Twitter Ads info and privacy
See Duchess's other Tweets
Femi Fani-Kayode

✔@realFFK

U.S., France, Germany & Israel evacuate citizens from Nigeria?

Let them go! We shall get through this without them. We may not have their resources but we have God. He will never leave us or forsake us. We shall get through this and the name of the Lord shall be glorified.
See Purple Dove's other Tweets