Photos of a vegetable seller picking his wares from a dirty drainage to sell to unsuspecting buyers is currently trending on social media.
The vegetable seller, who sells his goods from a wheel barrow, had a minor accident and some of his vegetables fell into the gutter.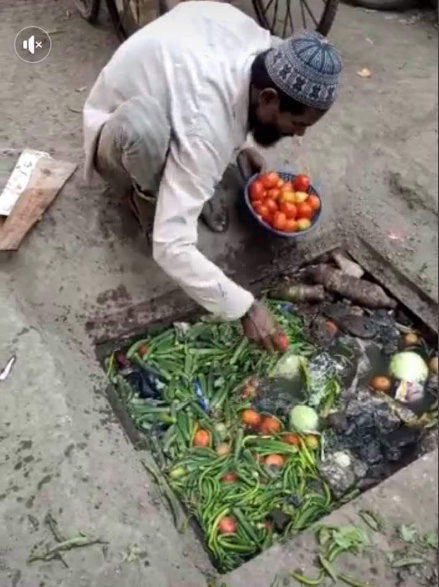 However, the seller shocked onlookers as he bent and dipped his hand into the dirty water in the drainage to pick his tomatoes and cabbage. He then added them to the clean ones on the wheelbarrow and continued on his way.
See more photos below ;